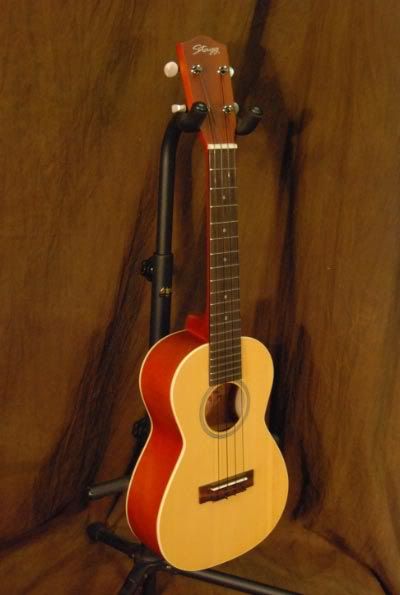 Whay have one uke when you could have two! Isn't she a beauty!
In fact this indulgence was not of my making. I had been mulling over the option of treating myself to a better instrument after buying the cheapest option a couple of weeks ago. Imagine my surprise when I came home to find my darling fiancee had been out and bought it for me!
This means I will be obliged to learn more chords and put more effort into playing it. Oh the burden of it. How will I cope.
Oliver is now very happy to have inherited the pink ukulele. Or as he calls it "my (teeny) guitar".